Training at Fundación Senara during the month of March
We started the month of March and new training courses started at Fundación Senara.
This morning the Hospital cleaning and disinfection course begins at the Moratalaz headquarters. A training framed in the project 'Make the Future Possible' and aimed at people in active job search.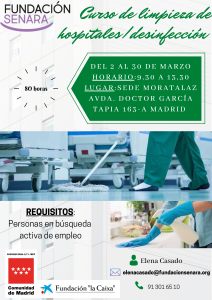 On the other hand, next Thursday the Butcher and delicatessen clerk course will begin at the headquarters of the Senara de Usera Foundation (Madrid). This training action will last until next month and is aimed at third-country nationals. Through this FORMIN project course, students will be able to carry out professional internships in companies.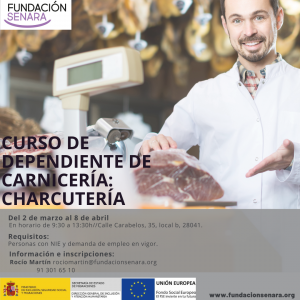 Lastly, we will end the month of March with the Pharmacy Assistant Course that will take place at the Usera headquarters. This training of the 'Make the Future Possible' project will focus on the basic aspects and notions to be able to work in a pharmacy.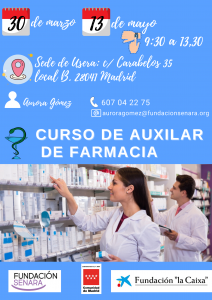 An exciting month in which we will continue to work for people!