Mixed training: Hospital Cleaning and Disinfection course
We continue with the training courses, adapting to the current situation. For this reason, the Hospital Cleaning and Disinfection training is being carried out in a mixed modality: face-to-face and online. This possibility has facilitated the participation of 17 students, who either come to our classrooms or connect through video calls.
This course is part of the 'Making the Future Possible' project, financed by the Community of Madrid and the "la Caixa" Foundation, and whose main objective is to guide and accompany people in search of work throughout their journey to employment. In addition, this training has been planned in order to respond and create new job opportunities arising from the covid pandemic 19.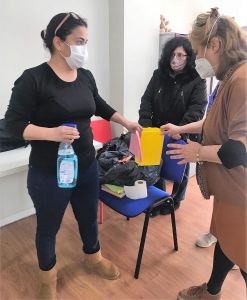 All the participants are highly motivated and have great interest in developing their professional career in this field. After completing the training next week they will be offered internships in companies with which Fundación Senara has an agreement.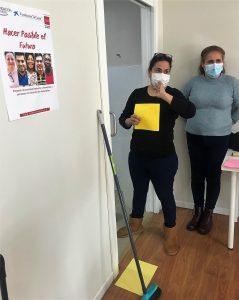 ¡We hope that all of our students have good luck and will tell us new news soon!