E-Inclusion, knowing the digital concerns of young Europeans
What are the technological interests of young people in Europe? What social networks do they use and what applications do they lack on their mobiles? What is the use they make of the Internet? In order to answer these questions and to understand how one can work internationally to promote a responsible use of New Technologies, the 'E-Inclusion through Youth' project was born. This mobility of workers in the field of youth consists of two phases: a local event, with exhibitions by the young people themselves on their uses and interests, and an international meeting.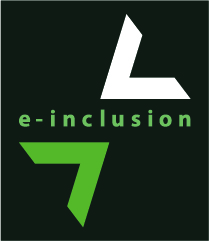 Next weekend of June 4, a mobility event will take place in Madrid in which youth workers from the 12 partner entities, from 11 European countries, will participate. Spain is participating in this project as the coordinating country, along with Finland, Sweden, the Netherlands, France, Lithuania, Latvia, Slovenia, Estonia, Croatia and Poland.
The main objective is to promote inter-generational dialogue, between young people and youth workers, by bringing their concerns closer to professionals in the project countries. In addition, it is intended to improve the digital knowledge of workers in this field, for this reason a conference about New Technologies and how to promote their responsible use among young people will be addressed.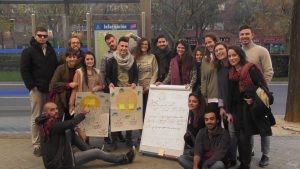 EThis project adds to the commitment that Fundación Senara has made for projects at the European level. In 2017 it carried out 'Welcome to Europe', a strategic partnership with Hungary, Greece, the Czech Republic, which pursued the objective of sensitizing young people about the refugee situation by turning young people into leaders of these campaigns.
Likewise, in 2019, the Senara Foundation coordinated a project with Slovenia, Estonia and Croatia called 'Oratory for the Leadership Adventure' based on the empowerment of young European women through the use of public speaking. More than a hundred young people benefited from this new work methodology.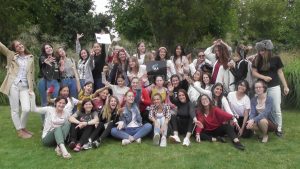 Con E-Inclusion, an international way of working will be promoted based on the experience of the young people themselves in order to respond to their specific needs according to their country of origin and offer quality experiences in this field. We will tell you the conclusions of each country!