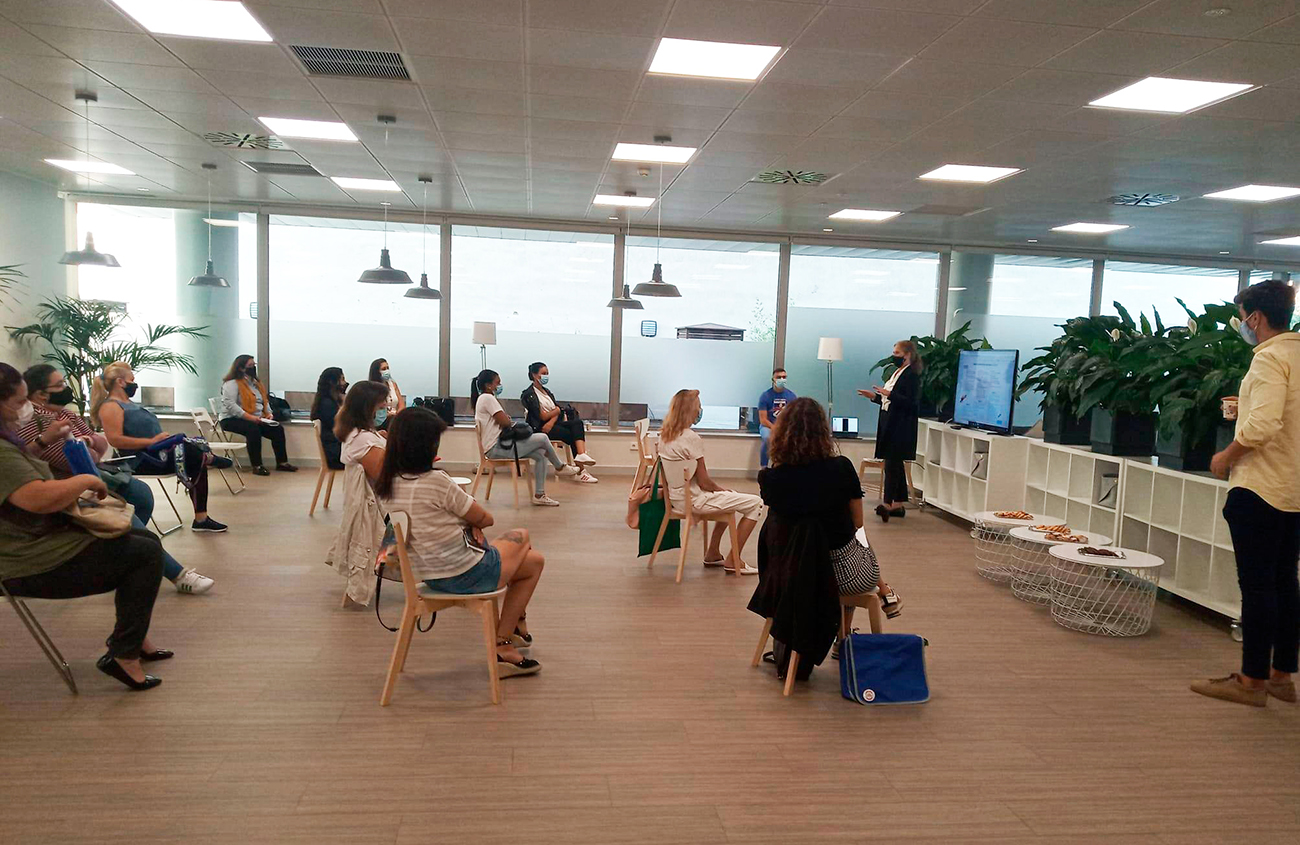 Senara Foundation and Cabify (Vecctor), united by the insertion of women
Through the Incorpora program, Fundación Senara has carried out a pre-selection process to recruit female drivers.
Fundación Senara is one of the Madrid entities belonging to the Incorpora program of Obra Social "la Caixa", which promotes the labor insertion of people at risk of social exclusion. A few weeks ago, she was in charge of coordinating the shortlisting of female drivers for Cabify (Vecttor). A total of 40 people were referred to the transport company to begin the preselection sessions.
This process began with informative talks on the vacancies available in the company and on the operation of the mobile application through which trips are booked. Stakeholders have entered a new phase of the process. In fact, more than 50% of female assistants actively participate in the selection processes and continue to advance in order to start their professional careers as drivers. María Piñeido, Director of Human Resources at Vecctor, highlighted the transport company's enthusiasm for incorporating more women into a traditionally male sector:
It is exciting to participate in the transformation of the sector through people
Cabify wants to promote the inclusion of women in the urban mobility sector, so that 15% of all drivers who collaborate with the app in the markets where it operates are women. This objective is shared with the Senara Foundation, an entity that has been working to improve the employability of women for more than two decades.
The transport company Vecttor (where Cabify is located) and the "La Caixa" Foundation, through the Incorpora program, are working together to increase these figures with the support of the Senara Foundation.
Tais Rodríguez, Head of Employment Programs at Fundación Senara, highlights the importance of collaborations between companies and social entities to achieve true inclusion:
Many of the women come from totally different sectors and have a lot of desire and enthusiasm to adapt to new positions where they can develop and be able to financially support their families