The COVID19 crisis has severely affected families who are vulnerable and / or at risk of exclusion . Fundación Senara has been supporting people in unfavorable situations for more than two decades, and current needs are calling for increased efforts in this line.
For this reason, the campaign 'Sponsor a family' is launched, an initiative that aims to ensure the arrival of basic food resources to the more than 200 families served by the entity .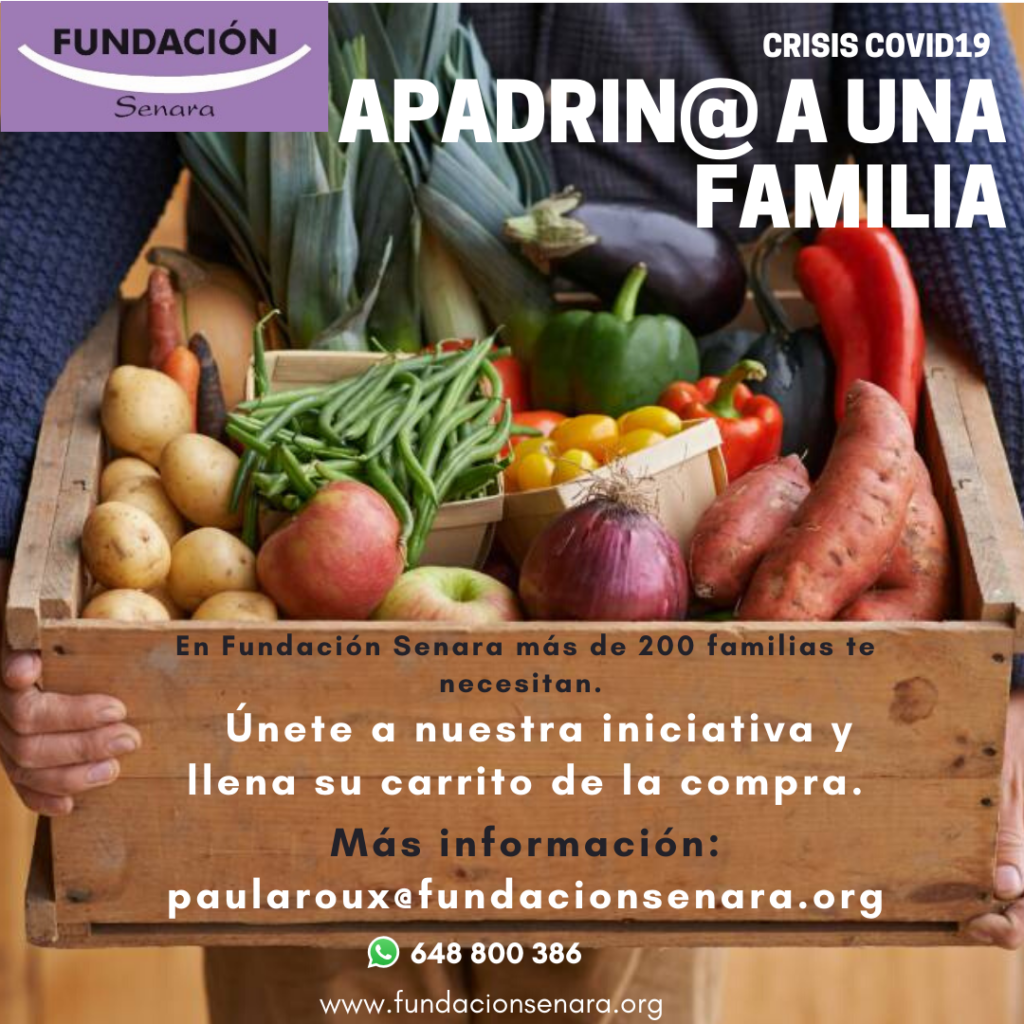 We only overcome this crisis together so we appeal to all those interested in doing their bit and helping us to ensure the right to cover the basic needs of those who they need it the most. How? Making an online purchase for a family.
Simply by contacting the campaign coordinator, Paula Roux, via email ( paularoux@fundacionsenara.org ) or through the WhatsApp enabled for this ( 648800386 ) will be assigned a family and will be given the contact information to be able to send the purchase.
Also, if you or your children are encouraged, you can send them a letter, a drawing or a video expressing your optimism and good wishes to overcome this crisis.
Join our initiative and fill your shopping cart. We are waiting for you!